Treatment types
Massage Therapia specialises in the following treatment types.
If unsure, we can work out a treatment that's best for you at your initial consultation.
Relaxation Massage
Relaxation massage is commonly known as a traditional or Swedish style massage. Although considered a lighter style, the pressure can actually vary depending on the conditions of the muscles, and the preference of the client, in order to induce the feeling of comfort and relaxation.
The massage strokes can be described as continuously flowing and repetitive. This style of massage is more-so intended for a better night's rest and to decrease stress and anxiety. Blood circulation is aided around the body and at the same time, the muscles are being stretched or kneaded, from the continuous massage strokes.
It is not suggested for people whose main goal is to loosen tight muscles from poor posture or suffering from acute or chronic injuries, as a deep tissue, remedial massage or myotherapy treatment would be more beneficial in those cases.
Relaxation massage can help:
Stress
Broken/restless sleep
Mental clarity and focus
Feeling balance

Muscular and joint aches
Depression
Cellulite
Remedial Massage
Remedial Massage aims to provide relief from aches and pains and decreases healing time of injury.
Remedial massage is a focused style of massage treatment. Clients who want to improve their posture, suffering from an acute or chronic condition or simply in pain from muscle soreness, tightness or injury should consider this type of massage.
A range of techniques may be used to assess the client's presenting issue and explained to them what could be creating the symptoms. From there, specific massage techniques are applied to the muscles of concern in order to address the source of the situation.
The pressure of the technique and pain experienced whilst receiving treatment varies but will be tailored so that the client experiences minimal discomfort. Please be sure to give this feedback to the therapist regarding any discomfort.
Remedial massage is aimed at providing lasting benefits to subside or eliminate symptoms of a presenting complaint. Once this is addressed, a maintenance plan is usually recommended to prevent the issue from recurring.
How often someone should receive a remedial massage depends on a few factors; the extent of the condition, how long the previous remedial massage provided relief before the symptoms come back, if at all, and also if they have a self-care regime in place. All this should be discussed with the massage therapist.
Remedial massage can help with:
Headaches
Lower back pain
Knee, hip or leg pain
Recovery from surgery

Swelling
Sciatica
Motor neurone diseases
Arthritis
Deep Tissue Massage
Deep Tissue Massage targets deeper layers of muscle and tissue and helps eliminate and break up scar tissue from injuries. It is a term that is usually integrated into other massage styles.
As the body is made up of layers of muscle, requesting a deep tissue treatment means applying firm pressure in order to massage the muscles that lie beyond the superficial layers.
A relaxation massage may actually become a deep tissue massage for some clients, as they may request a really firm massage knowing it is what's needed for them to relax and to feel "something is being done".
A deep tissue massage may also be incorporated into a remedial massage treatment plan if the source of the presenting problem lies in the deeper layers of muscle.
A deep tissue massage can help with:
Joint problems
Chronic fatigue

Muscular tightness
Improve flexibility
Sports Therapy
Sports Therapy targets muscle groups involved in a particular sport to decrease injury potential – pre/post events.
Sports massage is commonly requested for people who engage in sports or exercise on a regular basis.
The same muscle groups are used frequently which increases the likelihood of injury and pain from repetitive, overuse and micro-tearing.
A sports massage is an ideal treatment particularly if it's a high-impact or high-intensity sport around the time of a major even or competition.
Pre-event sports massage will prepare the muscles for movement and reduce likelihood of injury, as any areas restricting range of movement around joints can be worked on and muscle flexibility improved to absorb any sudden impacts.
Post-event sports massage will help stretch out the tight muscles and reduce any inflammation or lactic acid build up. It also helps the client feel less sore during recovery from an intense game or exercise routine.
Sports therapy can help with:
Muscle flexibility
Tight muscle
Inflammation
Muscle Cramping
Muscle Soreness

Muscular Spasms
Twisted ankles
Pulled muscles
Sprains
Lactic acid build up
Oncology Massage
Oncology massage is a style of massage tailored to facilitate the healing process and to cope with the side effects related to cancer and its treatment.
The massage differs from other more common massage modalities, such as remedial or deep tissue massage, in respects to the pressure, positioning, duration and areas to be massaged.
Side effects such as sensitivity to pressure/pain threshold, rashes, skin tearing, burns, fatigue levels, to name a few, are taken into consideration for the treatment during the designated massage time.
Sleeplessness is a common occurrence amongst cancer patients so even the most basic principle of a massage, to induce relaxation, can provide profound benefits to the patient.
Studies have also shown, oncology massage is an effective form of complimentary therapy in reducing side effects of anxiety, fatigue and nausea before, during and after receiving cancer treatment.
At Massage Therapia, oncology massage is offered in-house or as a mobile service. Treatments are given up to an hour, based on the patients well-being, and a thorough evaluation is taken in prior to treatment.
For further information on the benefits and concerns regarding oncology massage, please contact Massage Therapia via phone or email.
Oncology massage can help with treatment side-effects:
Myotherapy
Myotherapy is a specialised form of muscle massage and stretching that uses deep manual pressure on specific spots on the body to release trigger points.
Myotherapy is a style very similar to and draws on a lot of techniques which similar to those of massage.
The treatment plan addresses not only the muscles as part of the focus but also the tissues that surround the muscle fibres (fascia, ligaments and tendons) and the techniques vary used.
Myotherapy techniques work through knots and release connective tissues primarily with pressure point work as well as decongesting the range of motion of joints and improving muscle reactivity.
At times dry needling is also used as an adjunct to the treatment plan.
Myotherapy can help with:
Knots in muscles
Muscle tension
Neck, back and shoulder pain
Frozen shoulder

Motor neurone diseases
Sports injury prevention and maintenance
Rehabilitation from injury and surgery
Tennis and golfers elbow
Dry Needling
Dry needling can be used as an option in conjunction with a myotherapy treatment. It involves the insertion of fine needles, the same as those used in acupuncture, into points where trigger points (commonly known as knots) can be found. It can be very helpful in relaxing tight muscles, muscle spasms, reducing inflammation and pain. Dry needling doesn't replace the need for an area to be massaged but it assists in relieving pain to the injured area, making it more bearable during the hands on treatment.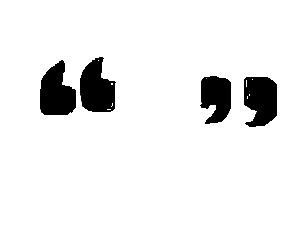 I have found Que to be courteous and professional in the last 3 years I have seen her. She has a great ability to get to the problem, and really get in there.
I have been to multiple massage therapists but have found Que to be the one for me- she has a very firm hand and is excellent at assisting me with my ongoing postural problems. Highly recommended.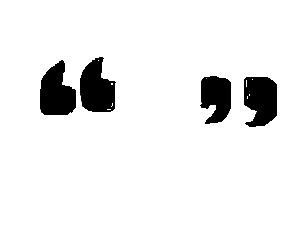 Amazing massages - always really gets those tight spots.
If you are after a light wishy-washy touch this is not for you. If you want someone to get in and really loosen up those knots and unwind those tightly wound muscles, one of the best massages in town.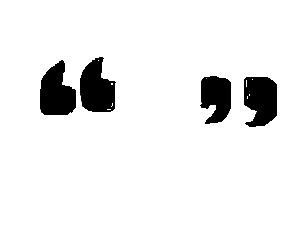 Ms Doan was contracted to work at Melbourne Storm Rugby League Club. Over that period of time, her capacity as a therapist was well regarded.
Her clinical competencies were excellent. Her treatment selections and applications were appropriate and professional.
She was a reliable, helpful and a professional member of our injury management team.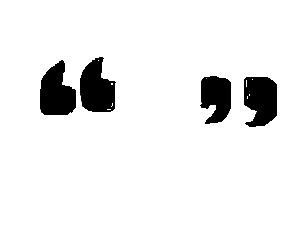 Great new place, and fabulous masseuse.. this is what a serious therapeutic massage is all about.. I walk in with aches & pains and walk out lighter & with more mobility.
Without having to point out where I hurt, they find the knots & work them well, with the right amount of pressure, unlike many others. 5 stars for me !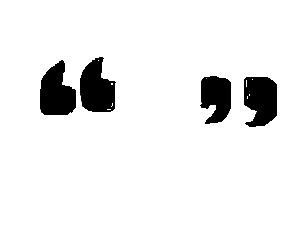 I cycle a lot and have a bad leg so went in for a therapeutic massage from Joel, I was really impressed with the massage and professionalism. I left feeling 100% better.
I highly recommend this practice.
Frequently Asked Questions
Want to know what to expect? Or about health fund rebates?